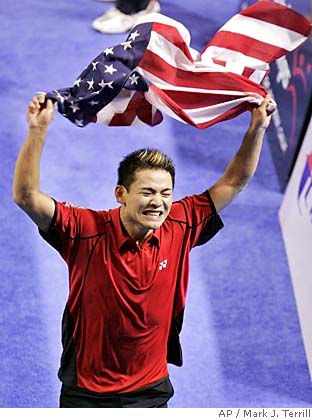 is a male badminton player from the United States. He is the current world champion in men`s doubles with Tony Gunawan.

Born in Vietnam on 22 February 1979 , Howard Bach came to the U.S. at the age of two, when his father, Cam Sen Bach, emigrated to San Francisco with his family in 1982.

When he was five years old, Howard Bach was brought by his father to the Golden Gate YMCA in San Francisco`s Tenderloin District. It was here that over the next 11 years, Howard Bach would be coached by his father in badminton.

At age 16, he moved to Colorado Springs to train at the U.S. Olympic Site.
Xem tiếp...